On January 1, 2016, the fees Deep Oldies & Radio Free Phoenix pays to keep the music flowing increased over 400%. This now make streaming copyrighted musical content prohibitively expensive for many small to mid-sized internet radio stations including Deep Oldies. We have opened a
GoFundMe page
to raise the funds needed to keep Deep Oldies & Radio Free Phoenix on the air in the upcoming year – This is a serious threat to independent internet stations and many will be going silent. We hope to stay on-the-air but need your help like never before.. Please click
HERE
to help….
Deep Oldies plays one of the deepest mixes of Rock 'n Roll
from the 50′s, 60′s & 70′s.
We play the songs those other oldies stations can only dream about!
Join our staff of Airmen and Airladies for the Greatest Rock & Roll of all time!
Listen to: The Deep Oldies Morning Team with Charlie Ram (MWF) and Chris Herrick (TTh),
plus Charmi O'Connor, Ronnie "The Jaguar" Jenson, & Mariah Fleming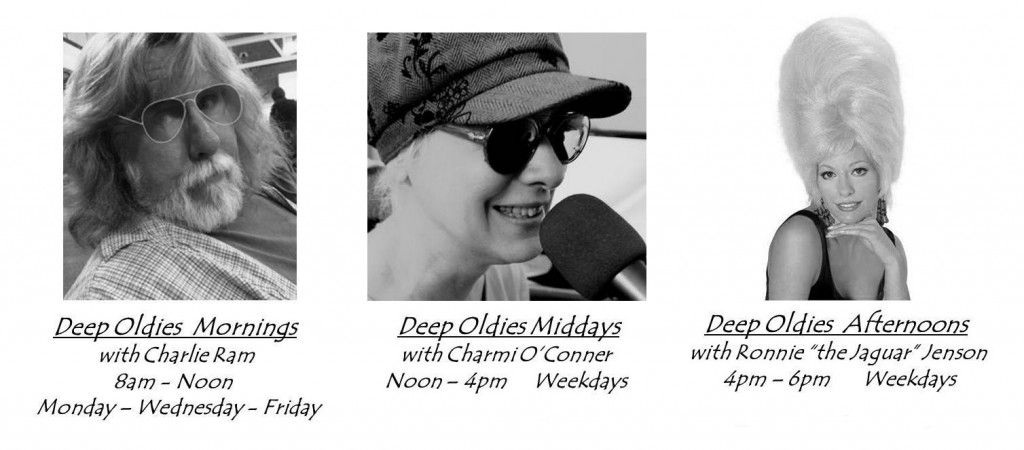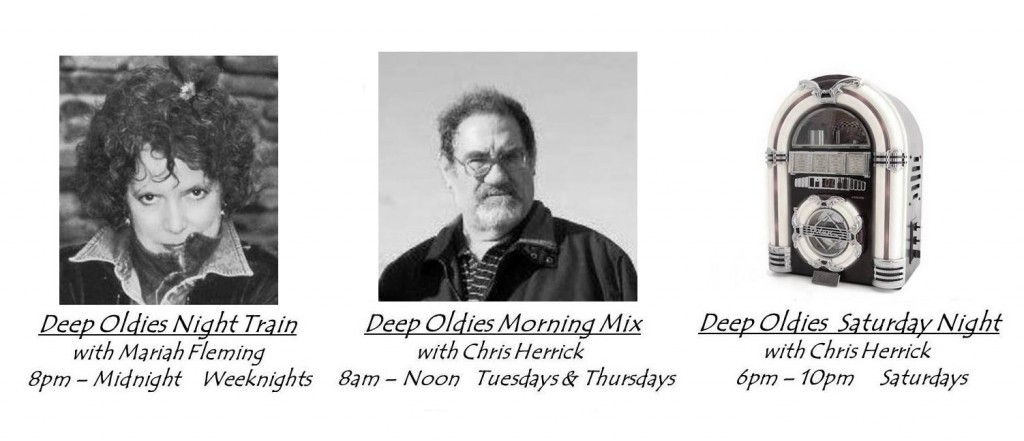 Check out What's Playing Now and buy it on on Deep Oldies!
We also have a nifty Mobile Playlist For Your Cell Phone
LISTEN TO DEEP OLDIES ON THE GO!
Deep Oldies can be streamed with following app
Which plays on any cell phone or tablet with an internet feed. Go to Tune in and get the app to listen on your iphone, android, blackberry or windows phone!
You can add Deep Oldies as a favorite and then listen in outstanding stereo hi-fi sound!
Or you can just listen below with our website music player!
What Is Deep Oldies worth to you? When you contribute to Deep Oldies you're helping keep this great oldies station alive. DO has an all volunteer staff and donations help pay basic operating costs.
Click the donation button below to make a contribution in any amount

Buy these Great Phoenix 60′s CD's from Deep Oldies!
Email us at music@deepoldies.com and let us know what you think of the station and thanks for listening!
We are on ALL THE TIME!!! Come join the fun!!!