Monthly Archives:
January 2011
January 25th, 2011 / / categories:
What's Up
/
January 18th, 2011 / / categories:
What's Up
/
It was on this day, January 18th, 2010, that Deep Oldies went on the air on the net! The original airstaff consisted of Angela Allen, Charmi O'Connor, & the legendary Charlie Ram. An offspring of RadioFreePhoenix.com, Deep Oldies is much like RFP in that it plays songs that have been lost to the airwaves. Concentrating on 50's, 60's & early 70's, Deep Oldies spends this day in tribute to 1 full year on the air!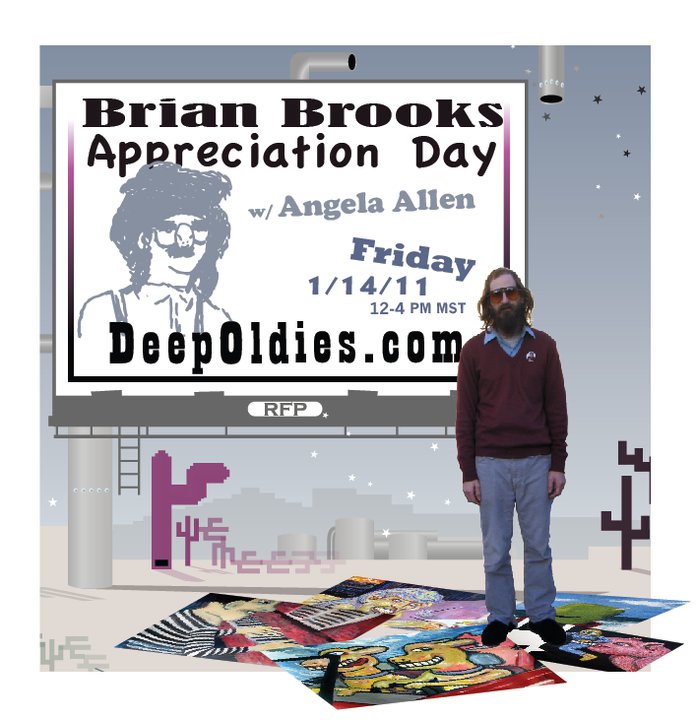 January 17th, 2011 / / categories:
What's Up
/
Long time Radio Free Phoenix DJ, Dave Cooper, is now filling in for Mariah Fleming Monday through Friday from 8-12 midnight on Deep Oldies. Dave is bringing his easy-laid back sound to this time slot.  Mariah is taking some time off — we welcome the addition of Dave Cooper to the airstaff!!
Dave Cooper